Røde, the Australian microphone maker, has released a new, high-end stereo mic, designed with on-camera sound recording in mind.
The new Stereo VideoMic X uses a matched pair of mics in an X-Y arrangement, similar to the company's iXY mic system for the iPhone. The Stereo VideoMic X uses two, half-inch condensers, which Røde says create a studio-quality sound.
The mic system is based around aluminium parts, mounted in a flexible plastic shock frame, developed by the company together with British manufacturer Rycote. The dedicated, clip on foam popshield, which looks rather like an oversized golf ball, is designed to protect the system; Røde also includes a windshield with the mic.
The mics can run on an internal 9v battery, which Røde says gives 30 hours of recording time, or via an XLR connection with phantom power. The mic comes with a 3.5mm minijack cable, but can also connect via balanced connections over mini-XLRs. The mic levels can be adjusted using a -10dB PAD for loud sources, or +20dB, for working with DSLR and other cameras with lower-powered mic pre amps.
The new mic will sit at the top end of Røde's on-camera mic range, and is expected to cost around $800, or £500, when it goes on sale in November.
Røde has recorded some video samples using the new mic, which you can see over on their YouTube channel: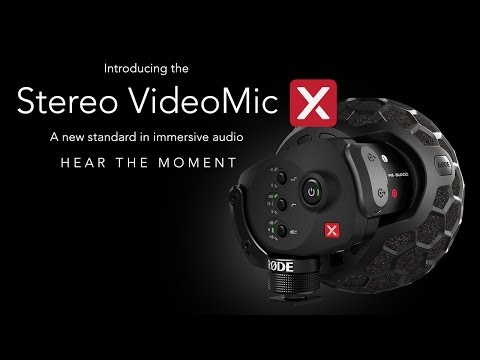 For more on recording sound for video, see our series of features on audio.