Røde, the Australian maker of mics and audio equipment, has released an updated version of its Video Mic Pro, short shotgun microphone.
The original Video Mic Pro was released back in 2010 and, according to the company, went on to become Røde's best-selling mic worldwide. The mic has proved popular with DSLR film makers in particular, because of its built-in pre-amp. This allows the Video Mic Pro to deliver audio with +20dB gain, compensating for the noisy mic pres in many DSLR cameras.
The new version of the Røde Video Mic Pro aims to improve on the original in two ways: with a better microphone capsule, and a new suspension system designed by Røde and UK company Rycote.
Røde says that the new mic capsule provides higher sensitivity and lower self noise than on the original Video Mic Pro. This should allow the mic to capture sounds over a wider dynamic range. The new Video Mic Pro has an audio response between 40Hz and 20kHz, and the unit also has a switchable, 80Hz high-pass filter to cut out background noise, for example from traffic or air conditioning.
The most obvious change to the mic, though, is the move to a Rycote-based suspension, to eliminate vibration and handling noise. Røde has already introduced Rycote's Lyre mounts to other models, such as its budget-conscious Video Mic Go.
The Lyre system should be both stronger than traditional elastic mounts, and provides better acoustic isolation to the mic.
Like the original Video Mic Pro, the new model is powered by a 9V battery, and comes with a 3/8-inch thread in the base for boom mounting. Connection to the camera is through a permanently-connected, 3.5mm jack cable. The price is expected to be in line with the original model, at around £125 or $235 in the US.
Røde has produced a video clip demonstrating the new mic over on their YouTube channel: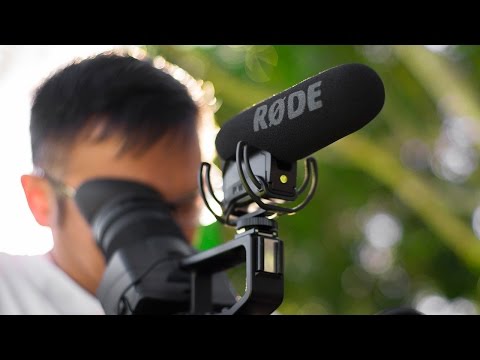 For more on sound see our three-part series on audio recording.