In less than a decade, YouTube has transformed the distribution of video over the internet.
The video sharing service is now the second-largest search site, after Google itself, and YouTube visitors watch six billion hours of video every month. For a large range of uses, including channels operated by mainstream broadcasters, YouTube has replaced proprietary and expensive video streaming services.
Until recently, though, YouTube only offered limited support for live broadcasting, and its live services were limited to high-profile channels, and specific broadcasts organised by YouTube itself.
But more recently, the service has expanded its live offerings, to take in a far wider range of content creators. One of these is YouTube Live, an add-on service launched initially to more popular YouTube channels, and one that is being rolled out gradually to all YouTube users.
The other is Google+ Hangouts On Air. Google+ is Google's social network, and Hangouts have evolved out of Google's chat and Google Talk service. Hangouts are multi-party video (or audio) calls with up to 10 participants, connecting via computers, or Android and iOS devices.
Hangouts On Air, though, take the video chat Hangout and turn it into a live broadcast, using the host's YouTube channel. And the video is also archived there
for later playback too. It is even possible to download the recorded video, edit it and repost it.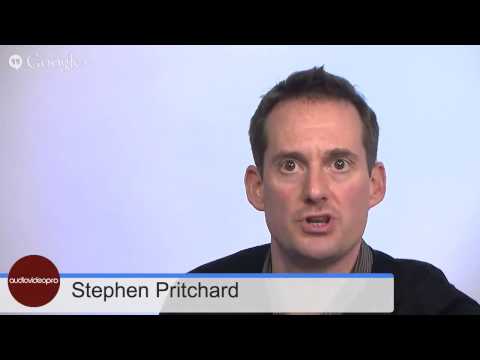 A studio on your laptop?
This makes a Hangout On Air potentially a very powerful tool, as it combines three distinct elements: a multi-way video call; live streaming; and social media interaction, in one place.
The uses for this are extensive. A Hangout On Air could be a broadcast with just a single camera or webcam, in a single location, or it can be used to create a multi-camera broadcast, potentially with no more than a few smartphones and a tablet.
Producers could, for example, use a regular Hangout for a two-way, or an interview with a remote correspondent – or more likely, an expert contributor – as an alternative to Skype or other video calling services. This could be recorded or dropped into a live news programme in the same way as any other internet-based video feed.